Public Comment Period Open For Proposed 2019-2020 NCWRC Regulations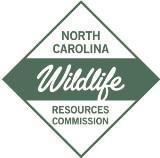 The North Carolina Wildlife Resources Commission has just released the proposed 2019-2020 hunting, fishing, trapping, and wildlife resource management regulations for public comment.  As the premiere fisheries professional organization in North Carolina, the Environmental Concerns Committee encourages NCAFS members to review the proposed regulations and provide comments to the NCWRC.
If there are concerns you think NCAFS should address, please bring those to the attention of Jennifer Archambault, Environmental Concerns Committee Chair, by sending email to [email protected]. The public comment period is open though February 1, 2019.  As field and office tasks wind down for the holiday, this effort would be a good way to close out your year with a bit of service to our profession.
Submitted by Jennifer Archambault, Environmental Concerns Committee Chair