Biologists Wanted: Save The Date To Help Track NC Species
Upcoming 'Bio-Blitz' Surveys On NC Public Lands

From Ed Corey, NC State Parks Inventory Biologist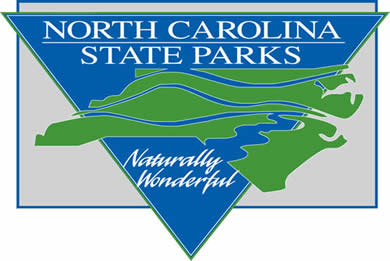 On Saturday, September 26th, 2015,more than 25 people defied the weather and participated in the NC Division of Parks and Recreation's Bio-Blitz at Haw River State Park.  Many of you have likely participated in bio-blitzes before, but for those who haven't, please refer to this website:  http://wiki.laptop.org/go/BioBlitz_guide
Up Next In 2015
In the Charlotte area on October 10-11th.  From Denise Furr ([email protected]):
"To all of you who have enjoyed the State Parks' Bio-Blitz events, there is another opportunity this fall.  Mecklenburg County Natural Resources is hosting a Bio-Blitz at one of their Nature Preserves October 10 – 11, 2015.  Mecklenburg County is a highly developed area including the metropolis of Charlotte.  However, preserving green areas has been a high priority of the Natural Resources Department.  Over 20 nature preserves, some quite large, are set aside and managed by the department as wild, natural areas.  I don't know the statistics off the top of my head right now, but it is easily in the thousands of acres that these preserves cover in this mostly urban southern Piedmont county.  Hopefully, this Bio-Blitz will become a regular event in these nature preserves since there is a great need to survey and catalog the species in these preserves.  Many of the preserves have state or federally listed species and the diversity is incredible.  Here is a chance to study an area that is in jeopardy with the city of Charlotte development looming around it and make a difference in the conservation of important species.  Camping or "house camping" will be available.  Please respond to Denise if you are interested so we can see if the event is feasible.  See you there!"
---
It's never too early to put the next two DPR blitzes on your calendar.  More details to come, but have these on your radar!
2016 Events For Your Calendar:
June 28-29th – Mount Mitchell State Park (Tue/Wed)
Sep 30-Oct 2 – Singletary, Jones, and Baytree Lake State Parks (Special two-day Bio-Blitz with housing provided!)
Goals for these efforts include: 1) introducing the public to the diversity in parks; 2) increasing our knowledge and understanding of flora and fauna at each location; and 3) continuing to hone the model for future Bio-Blitzes.  We are trying to pull experts from many different taxonomic groups, ranging from moths to Moxostoma to mammals to myxomycota!
Thanks for your time!  Please email me if you have any questions:  [email protected]