May 2015 Events To Plan For
Biologists Wanted for Stone Mountain State Park's 3rd 'Bio-Blitz' Survey
From Ed Corey, NC State Parks Inventory Biologist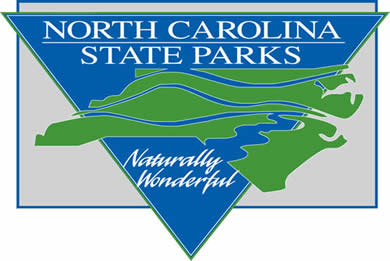 On Saturday, May 16th, 2015, the NC Division of Parks and Recreation will be hosting its third full-scale Bio-Blitz at Stone Mountain State Park (STMO), in Wilkes and Alleghany counties.  Many of you have likely participated in bio-blitzes before, but for those who haven't, please refer to this website:  http://wiki.laptop.org/go/BioBlitz_guide
Our goals for this effort will be: 1) to introduce the public to the diversity that exists at STMO; 2) to increase our knowledge and understanding of flora and fauna at the park; and 3) to continue to hone the model for future bio-blitzes within our division.  We are trying to pull experts from many different taxonomic groups, ranging from moths, to mammals, to myxomycota!
To add to the enticement, our division will offer a 24-hour exemption from our usual research requirement (known as a Research Activity Permit).  If a researcher participates in the bio-blitz, we will waive the need for a Research Activity Permit, as long as ALL species identified are reported to the park within 6 months of the blitz; final disposition of specimens will be up to the researcher.
At this time, please take a look at your calendars, and let me know if: A) you're interested and available to participate; B) you would be willing to serve as a taxonomic group leader (helping to wrangle other experts in your particular field); and C) if you know of someone not currently on our list of experts who should be contacted.  We will also distribute an email to knowledgeable naturalists, who may be able to assist with your research during the blitz.
Thanks for your time!  Please email me if you have any questions:  [email protected]
---
May 21st is World Fish Migration Day!
From the World Fish Migration Day (WFMD) website:
World Fish Migration Day is a one day global event to call attention for open rivers and migratory fish. The WFMD is celebrated on May 21, 2016 around the world.  Please visit the website and join us!