Media Category:
Chapter Meeting Files
https://nc.fisheries.org/wp-content/uploads/2018/05/NCAFS_2018_McRae.mp4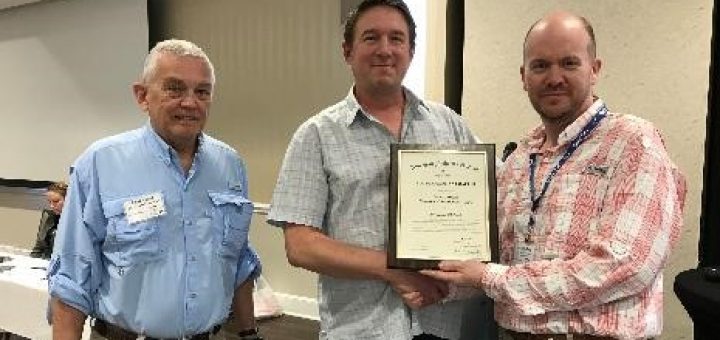 Erin McCombs was unable to attend and accept her award, but it was proudly accepted on her behalf by Dr. Mike Gangloff (center), immediate Past-President of the NC AFS Chapter and Erin's former M.S. Adviser at Appalachian State University. Presenting the award to Dr. Gangloff are Mr. Fred A. Harris (left) for whom the award is named, and Mr. Corey Oakley, NC AFS Chapter President.