Fisheries Magazine – Sept 2015
Want to Receive Fisheries Magazine Every Month for Free?!
Become a member of the Society! Why?
Membership helps the North Carolina Chapter!
& the benefits are great! How?
Society Membership:
• provides your Chapter rebates • helps process your chapter refunds • assists with chapter membership queries
Your Benefits? Plenty!
Society Membership means you'll:
• receive Fisheries magazine each month • enjoy special savings on subscriptions to AFS published books
• subscribe at member rates to the four preeminent, peer-reviewed AFS journals • enjoy special savings on meeting registration
• join fisheries-related sections that cover your academic and professional interests • apply for official certification as a Fisheries Professional, a process available only from AFS • receive help when you publish with AFS
The Society needs your support. Won't you join us today? Click to learn more!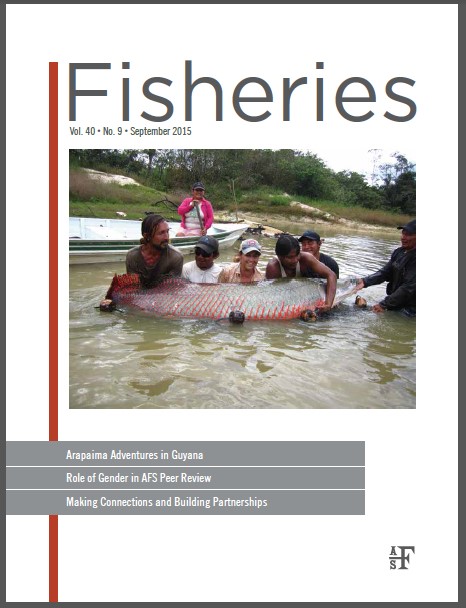 In this Issue:
… and more!
---
To access the June 2015 Fisheries magazine :